Welcome to goobs layout history!
Click the images to enlarge them! M/D/Y because im a proud american
June 17, 2022 - The absolute beginning.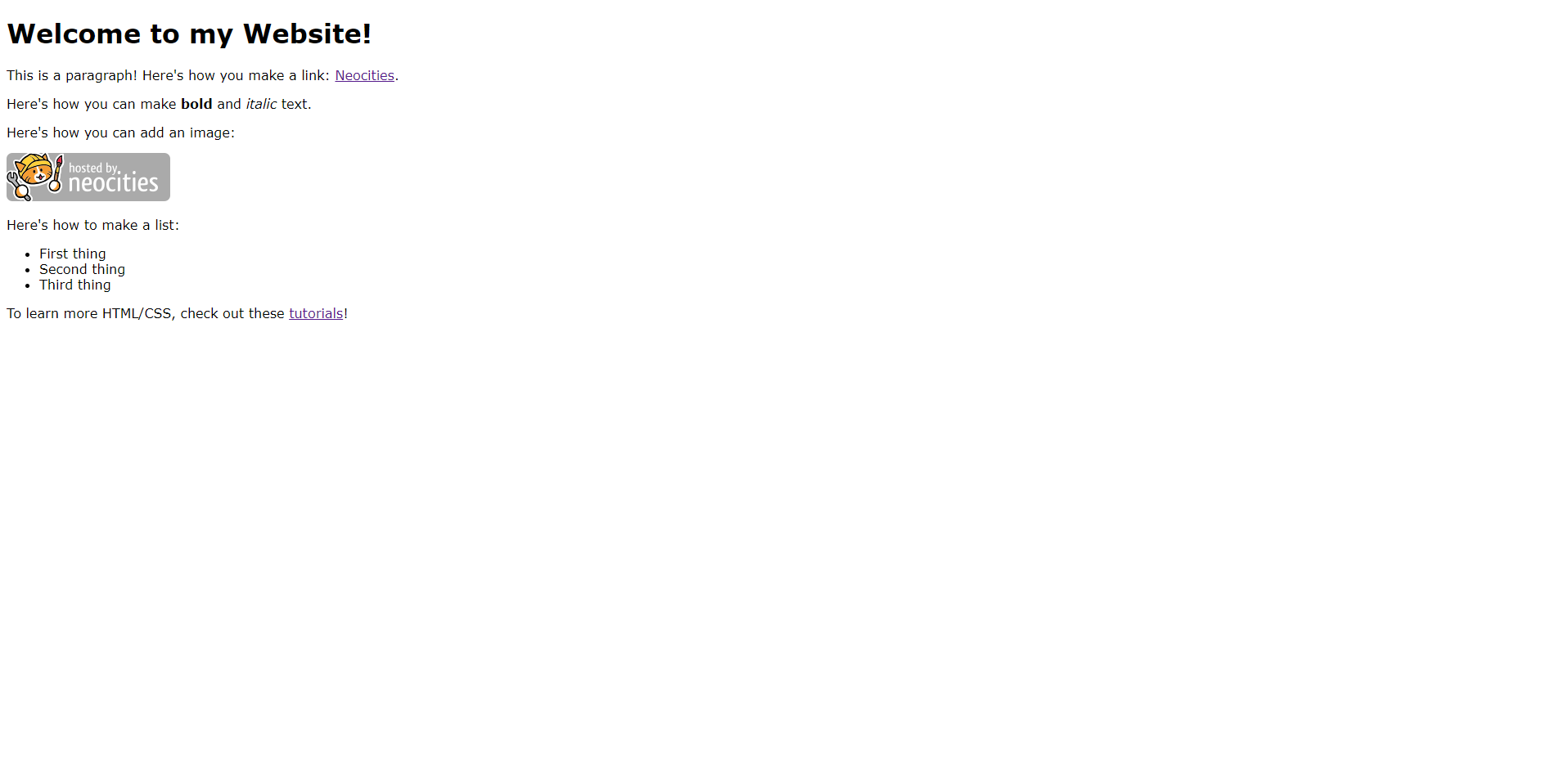 The absolute first website! And it was like this for many MANY months. The following year I got tired of carrd and wanted to branch out and learn CSS and HTML. No link for this one unfortunately!
June 14, 2023 - It starts!!!!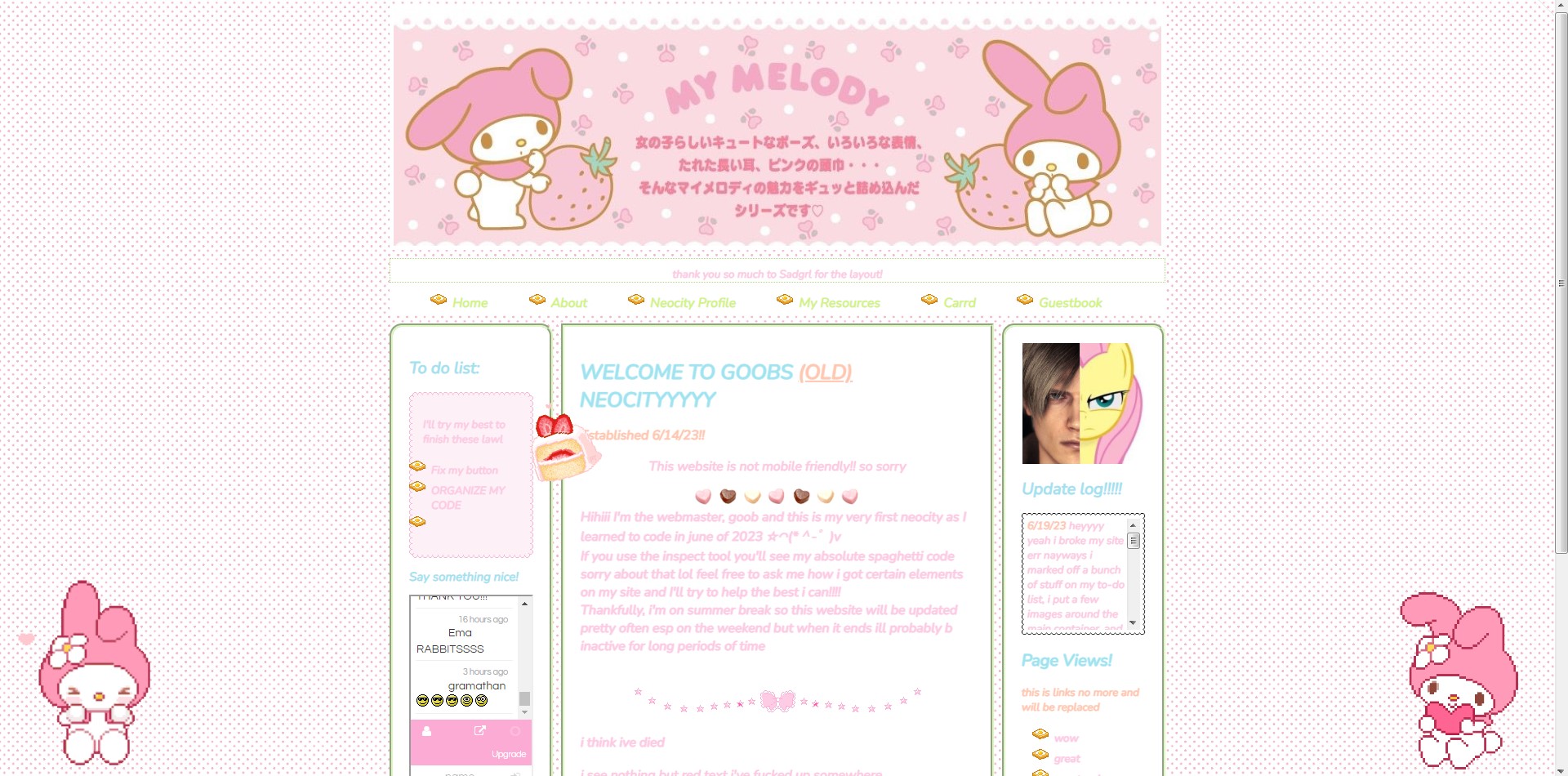 This is when I started really getting into web design on neocities. And honestly, I have to give props to Carrd for preparing me for the world of CSS! Without it I would've been 100x more lost. I actually think this looks good for a beginner! Link to it here
July 17, 2023 - First remake is made!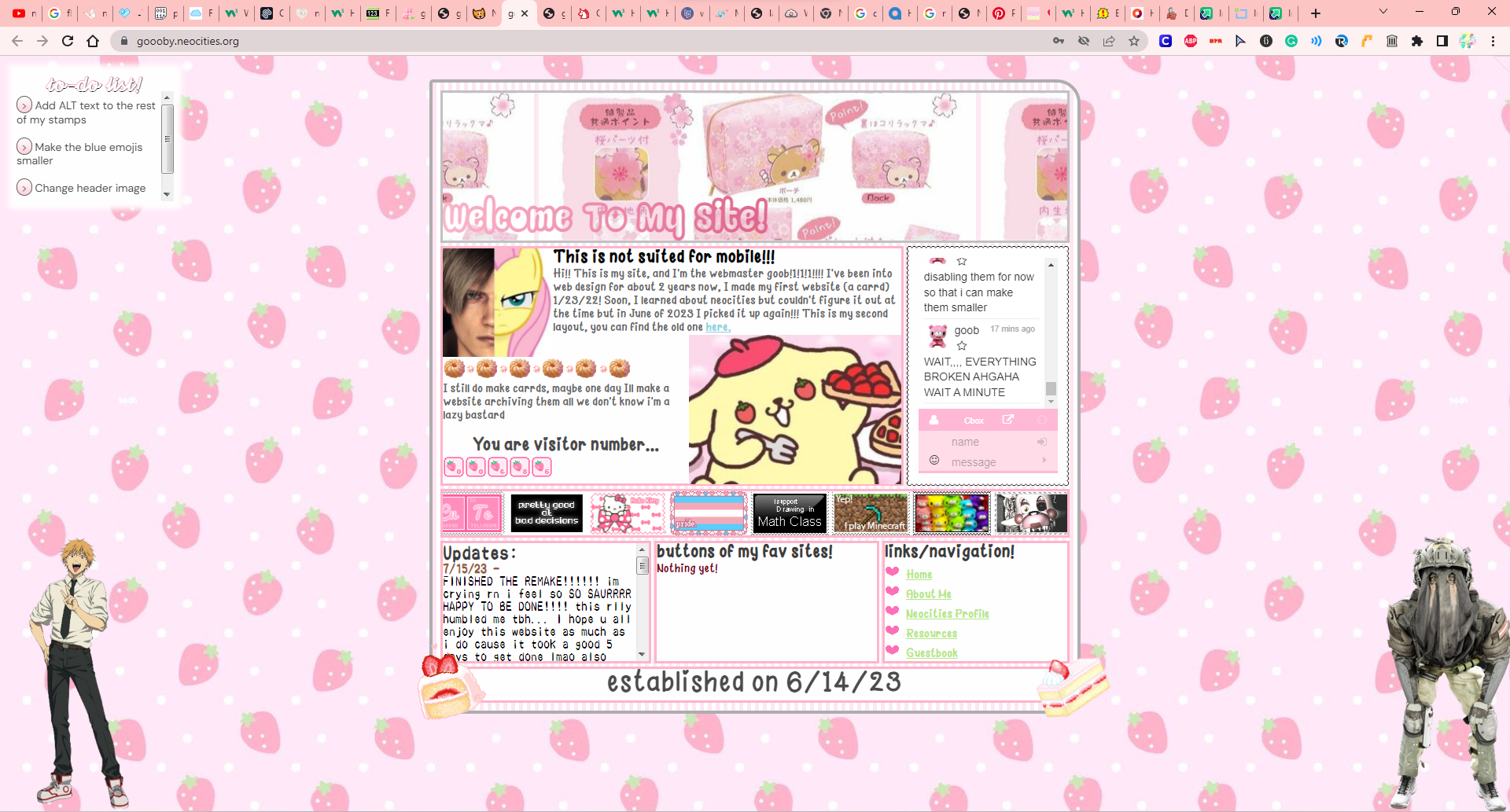 My first remake of my website! I really went ham with the graphics and patterns. I still hold this one very close in my heart, I love it so much deep down 💞. No link unfortunately... 😔 I made MANY revisions of this site. (see below)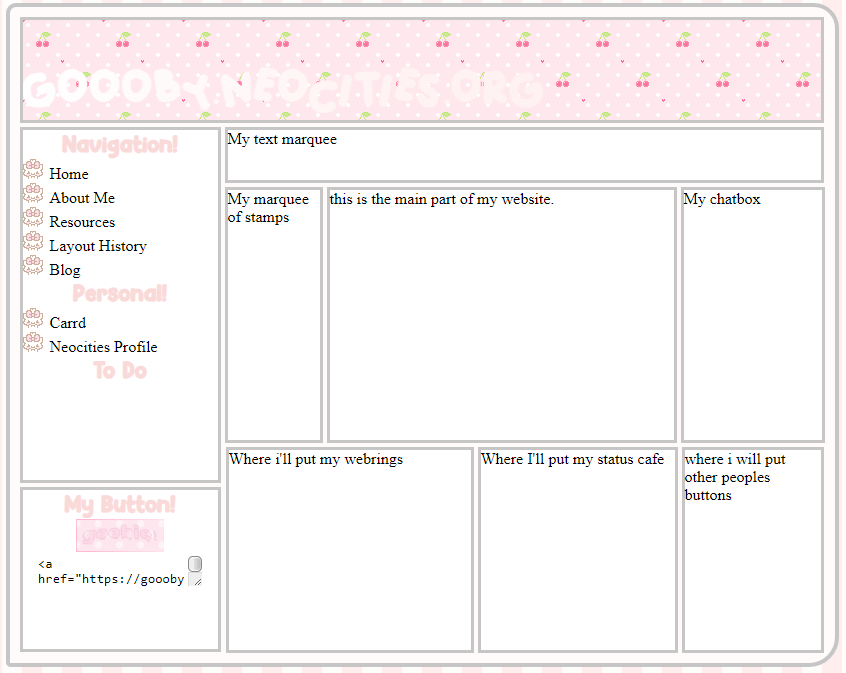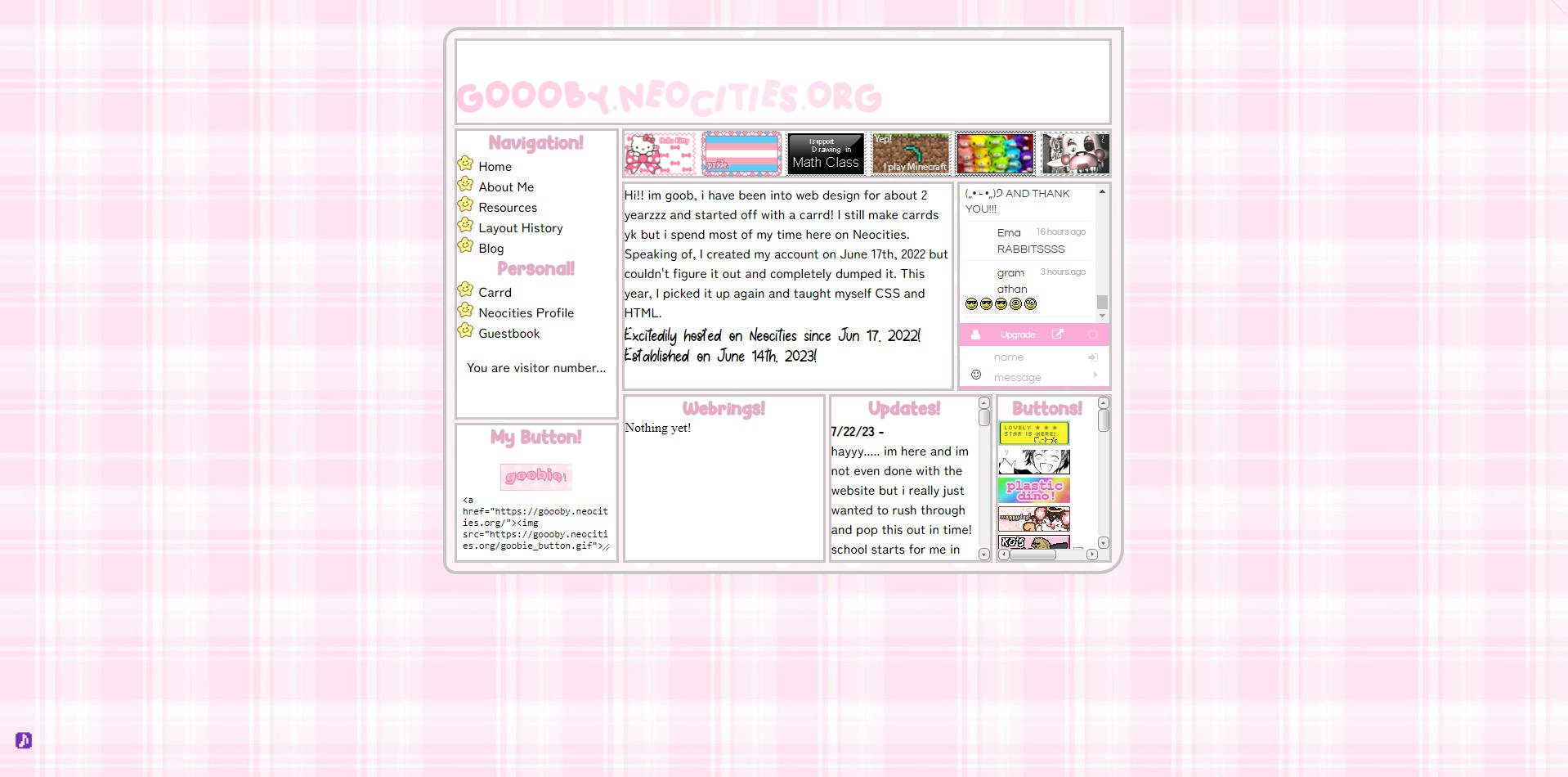 This one I ended going with finally, after the one you see above. Even though it is SO MUCH MORE BORING. The link to it can be found here!
July 24, 2023 - Blue cinnamoroll thememmemem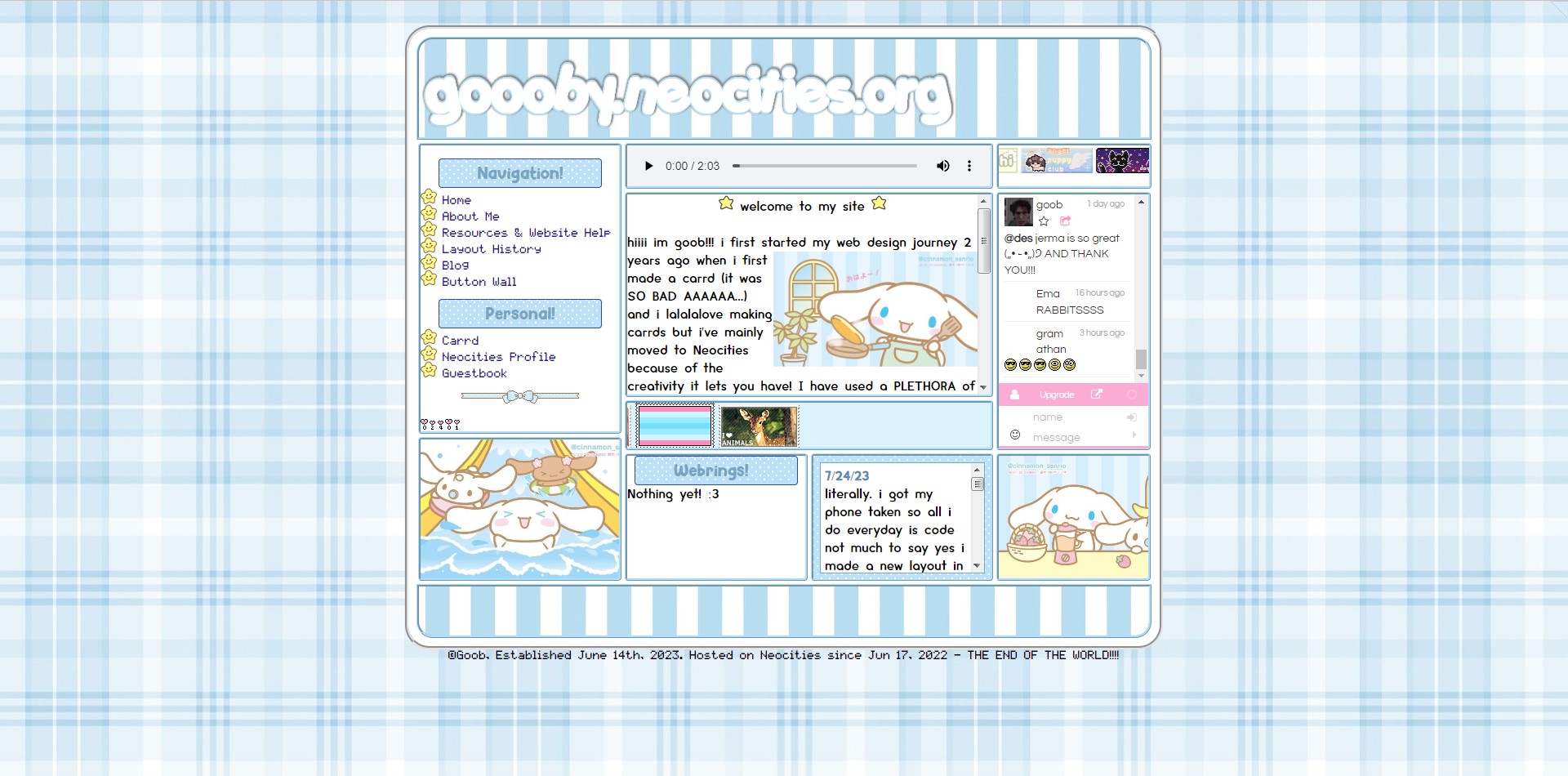 One of the best sites I've ever made probably!!! I still love this one a lot too, I only changed it because I didn't like how little space I had. If that wasn't a factor I would still have it right now! It's link is right here!
August 8, 2023 - Kanahei is my idol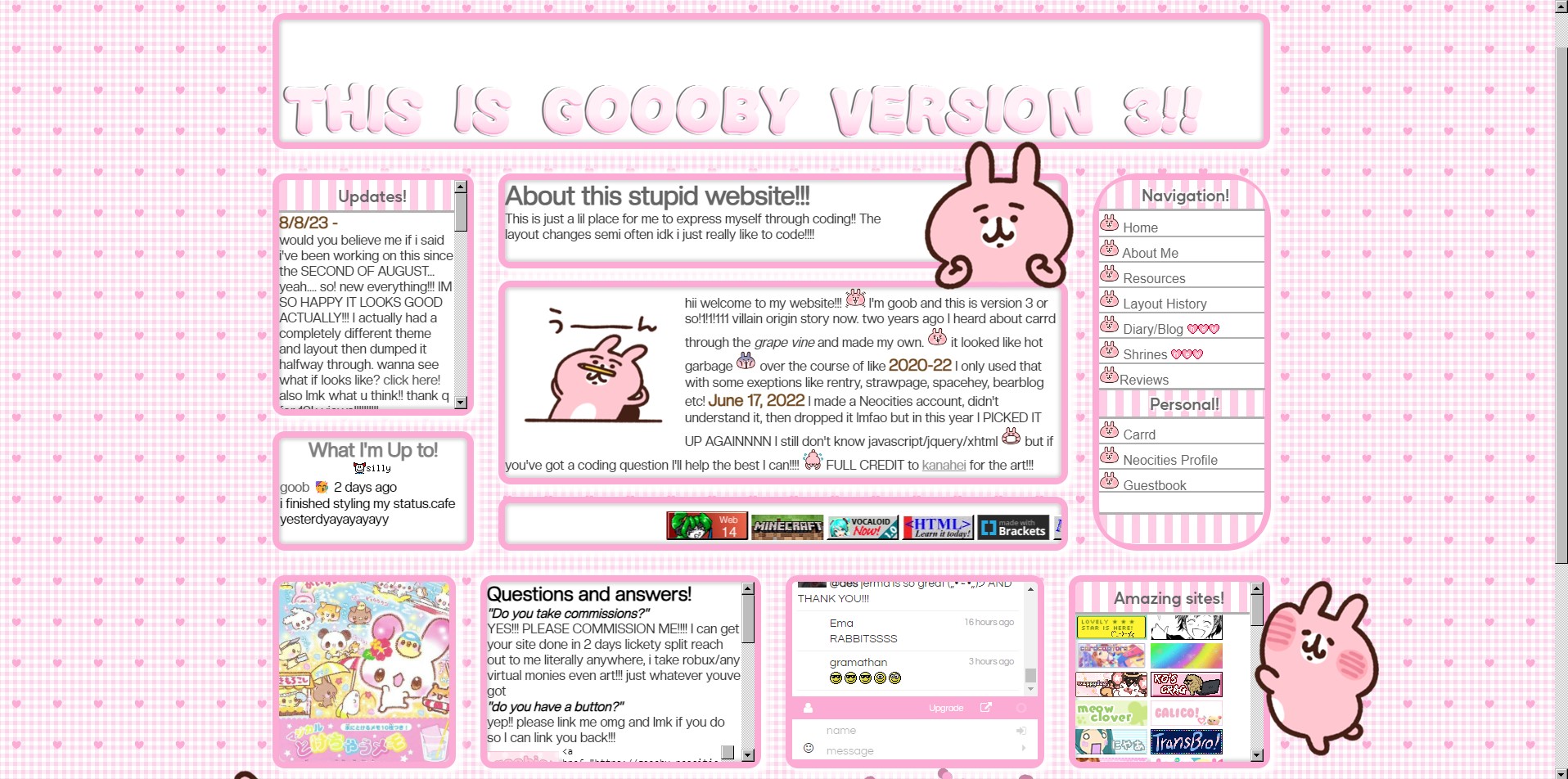 My current layout, I don't think I'll change it any time soon! And soon I mean this month LOL but really I'll probably keep this for a while 👍🏾 I enjoyed making this website SO MUCH. It was a lot of fun and I'm extremely happy with how it came out!!!! see it here! Just like V2, i was VERY indescisive about making this. (See below)